Fluteless taps produce threads by deforming the material, thus without any chips. They are suitable for blind and through holes, and their field of application has grown wider, including now aluminum, steel and stainless.
Outlook & Drawing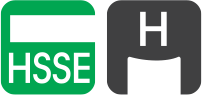 Application of Fluteless Tap
Suited for high stretch materials such as low-carbon steel, low-carbon alloyed steel and stainless steel due to plasticity deformation formed screws.
Tool Material Type
Vanadium-containing High-Speed Steel (HSSE)
Surface treatment
Homo Processing
Features
High efficiency and longer tool life
No chip formation and save chip disposal time
Reduced danger of breakage through rigid design
For the production of threads in through and blind holes
Produce an excellent pitch diameter well within the class of fit the pitch diameter tolerances
Attention! Threading with fluteless tap is only applicable for stringy materials
Working Material and Cutting Speed
Working Material
Blind hole
Through hole
suitable cutting
speed (n/min)
Working Material
Blind hole
Through hole
suitable cutting
speed (n/min)
Low Carbon Steels
~C0.25
Good
Good
8~13
Brass castings/Brass
Bsc.Bs
7~12
Medium Carbon steels
C0.25~C0.45
Good
Good
7~10
Aluminum Rolled
AL
10~20
High Carbon steels
C0.45~
5~8
Bronze
PB
7~12
Alloy steels
SCM
5~8
Aluminum alloy castings
AC ADC
10~15
Hardened steels
HRC25~45
-
Magnesium alloy casting
MC
-
Stainless steels
SUS
Good
5~10
Zinc castings
ZDC
7~12
Cast steel
SC
-
Titanium Alloys
Ti-AL
-
Cast iron
FC
-
Nickel alloys
Inocorel
-
High Tension Cast Iron
FCD
-
Thermosetting Plastic
Epoxy
-
Cooper
Cu
Good
Good
7~12
Thermoplastic
PVC Nylon POM
-
Lubrication
| | |
| --- | --- |
| Cutting Fluids | Work Material |
| NON-WATER SOLUBLE | Carbon steels (low,medium,high), Alloy steels, Hardened Steels, Stain steels, Cast steels, Cast iron, Ductile cast, Cooper, Brass, Brass casting, Bronze, Aluminum Rolled, Aluminum alloy casting, Masnesium alloy casting, Zinc alloy casting |
| WATER SOLUBLE | Carbon steels (low,medium,high), Alloy steels, Hardened Steels, Stain steels, Cast steels, Cast iron, Ductile cast, Cooper, Brass,  Brass casting, Bronze, Aluminum Rolled, Aluminum alloy casting, Masnesium alloy casting, Zinc alloy casting, Thermosetting Plastic, Thermoplastic |
| SEMI-DRY | Cast iron, Ductile cast, Brass, Brass casting, Thermosetting Plastic |
| DRY | Cast iron, Brass,  Brass casting, Thermosetting Plastic |
Ordering of Fluteless Tap
Thread type : Metric
Unit : mm
RG NO.
Thread Size
TAP Limit
Chamfer (lc)
Total Length (L)
Thread Length (l)
Shank Dia. (Ds)
1000021134
M2 X 0.4
RH5
P
40
12
3
1000021135
M2 X 0.4
RH5
B
40
12
3
1000021182
M2.6 X 0.45
RH5
P
44
14
3
1000021183
M2.6 X 0.45
RH5
B
44
14
3
1000125816
M3 X 0.5
RH6
P
46
9
4
1000125817
M3 X 0.5
RH6
B
46
9
4
1000125820
M4 X 0.7
RH7
P
52
10
5
1000125821
M4 X 0.7
RH7
B
52
10
5
1000125828
M5 X 0.8
RH7
P
60
11
5.5
1000125829
M5 X 0.8
RH7
B
60
11
5.5
1000125836
M6 X 1
RH8
P
62
12
6
1000125837
M6 X 1
RH8
B
62
12
6
1000012476
M8 X 1.25
RH7
P
70
18
6.2
1000012477
M8 X 1.25
RH7
B
70
18
6.2
1000012478
M8 X 1.25
RH8
P
70
18
6.2
1000012479
M8 X 1.25
RH8
B
70
18
6.2
1000125842
M8 X 1
RH8
P
70
18
6.2
1000125843
M8 X 1
RH8
B
70
18
6.2
1000012508
M10 X 1.5
RH7
P
75
19
7
1000012509
M10 X 1.5
RH7
B
75
19
7
1000125854
M10 X 1.5
RH8
P
75
19
7
1000125855
M10 X 1.5
RH8
B
75
19
7
1000012522
M10 X 1.25
RH7
P
75
19
7
1000012523
M10 X 1.25
RH7
B
75
19
7
1000012524
M10 X 1.25
RH8
P
75
19
7
1000012525
M10 X 1.25
RH8
B
75
19
7
1000128843
M12 X 1.75
RH9
P
82
23
8.5
1000128844
M12 X 1.75
RH9
B
82
23
8.5
1000128841
M12 X 1.5
RH8
P
82
23
8.5
1000128842
M12 X 1.5
RH8
B
82
23
8.5
1000012576
M12 X 1.25
RH7
P
82
23
8.5
1000012577
M12 X 1.25
RH7
B
82
23
8.5
1000012594
M12 X 1
RH7
P
82
23
8.5
1000012595
M12 X 1
RH7
B
82
23
8.5
1000012612
M14 X 2
RH10
P
88
25
10.5
1000012613
M14 X 2
RH10
B
88
25
10.5
1000012626
M14 X 1.5
RH9
P
88
25
10.5
1000012627
M14 X 1.5
RH9
B
88
25
10.5
1000012640
M16 X 2
RH10
P
95
27
12.5
1000012641
M16 X 2
RH10
B
95
27
12.5
1000012654
M16 X 1.5
RH9
P
95
27
12.5
1000012655
M16 X 1.5
RH9
B
95
27
12.5
1000012668
M18 X 2.5
RH11
P
100
29
14
1000012669
M18 X 2.5
RH11
B
100
29
14
1000012684
M18 X 1.5
RH10
P
100
29
14
1000012685
M18 X 1.5
RH10
B
100
29
14
1000012686
M20 X 2.5
RH11
P
105
30
15
1000012687
M20 X 2.5
RH11
B
105
30
15
1000012688
M20 X 1.5
RH10
P
105
30
15
1000012689
M20 X 1.5
RH10
B
105
30
15
Thread type : U
Unit : mm
RG NO.
Thread Size
TAP Limit
Chamfer (lc)
Total Length (L)
Thread Length (l)
Shank Dia. (Ds)
1000125910
NO.4 - 40 UNC
RH6
P
44
15
3
1000125911
NO.4 - 40 UNC
RH6
B
44
15
3
1008307092
NO.6 - 32 UNC
RH7
P
48
9
4
1008307093
NO.6 - 32 UNC
RH7
B
48
9
4
1008307108
NO.8 - 32 UNC
RH7
P
52
10
5
1008307109
NO.8 - 32 UNC
RH7
B
52
10
5
1008307124
NO.10 - 24 UNC
RH8
P
60
11
5.5
1008307125
NO.10 - 24 UNC
RH8
B
60
11
5.5
1000125928
NO.10 - 32 UNF
RH8
P
60
11
5.5
1000125929
NO.10 - 32 UNF
RH8
B
60
11
5.5
1008307140
NO.12 - 24 UNC
RH8
P
60
11
5.5
1008307141
NO.12 - 24 UNC
RH8
B
60
11
5.5
1008307156
1/4 - 20 UNC
RH8
P
62
14
6
1008307157
1/4 - 20 UNC
RH8
B
62
14
6
1000125938
1/4 - 28 UNF
RH8
P
62
14
6
1000125939
1/4 - 28 UNF
RH8
B
62
14
6
1000125944
5/16 - 24 UNF
RH8
P
70
18
6.1
1000125945
5/16 - 24 UNF
RH8
B
70
18
6.1
1000129160
5/16 - 18 UNC
RH8
P
70
18
6.1
1000129161
5/16 - 18 UNC
RH8
B
70
18
6.1
1000129164
3/8 - 16 UNC
RH8
P
75
21
7
1000129165
3/8 - 16 UNC
RH8
B
75
21
7
1000125948
3/8 - 16 UNC
RH9
P
75
21
7
1000125949
3/8 - 16 UNC
RH9
B
75
21
7
1000125950
3/8 - 24 UNF
RH8
P
75
21
7
1000125951
3/8 - 24 UNF
RH8
B
75
21
7
Thread type : W
Unit : mm
RG NO.
Thread Size
TAP Limit
Chamfer (lc)
Total Length (L)
Thread Length (l)
Shank Dia. (Ds)
125970
W1/8 - 40
RH6
P
46
9
4
125971
W1/8 - 40
RH6
B
46
9
4
125972
W5/32 - 32
RH7
P
52
10
5
125973
W5/32 - 32
RH7
B
52
10
5
125974
W3/16 - 24
RH7
P
60
11
5.5
125975
W3/16 - 24
RH7
B
60
11
5.5
125976
W1/4 - 20
RH8
P
62
14
6
125977
W1/4 - 20
RH8
B
62
14
6
129850
W1/4 - 20
RH7
P
62
14
6
129851
W1/4 - 20
RH7
B
62
14
6
129852
W5/16 - 18
RH8
P
70
18
6.1
129853
W5/16 - 18
RH8
B
70
18
6.1
129854
W3/8 - 16
RH8
P
75
21
7
129855
W3/8 - 16
RH8
B
75
21
7